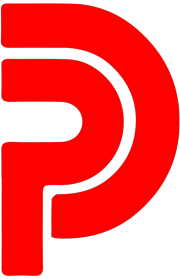 Potenza Producciones
Potenza Producciones is an audiovisual and film production company created by Carlo D'Ursi in 2004. Its focus is on international coproduction. The company produces fiction, documental and experimental both feature films and short films.
Its filmography includes 19 qualified titles. These productions made possible to compete and assist to film festivals like the ones in Cannes, Venice, Pusan, Montreal, Málaga… Its last premiered feature film is "Boss" (2018), Sergio Barrejón first work, nominated to the Goya Awards 2019 for Best Adapted Script and part of Netflix catalogue all around the word.
Potenza Producciones' productions accumulate more than 400 awards and have been acquired by ARTE, NETFLIX, SUNDANCE ch, MOVISTAR+, TVE, RTP, VIACOM NETWORKS. Furthermore, Latido Films, Global Screen and Warner, amongst others, have distributed them.
The company is still rooting for new talents and contents. "Tabib" is one of its lasts short films with more than 50 awards both nationally and internationally like the Speciale en Nastri d'Argento Award, UNICEF Award in ZINEBI or the nomination for Best Short Film in José Maria Forqué Awards.
Potenza Producciones works also as a consultant for institutions and particulars.
Our View
Potenza is committed with the opening of new paths in the Spanish, European and Iberoamerican film industry through the search and support of new talents and creative ways to produce and distribution.